SSMMS Fully Auto Disposable Medical Facemask Nonwoven Melt Blown Fabric Making Machine
| | |
| --- | --- |
| Product Width | 3200mm(Availed width) |
| Die head Qty | Spunbond 3 sets Meltblown 2 sets |
| Filament denier | (S)≤1.7-2.0den (M)2~4μ m |
| Fabric weight range | 10-100g/ m2 |
1.Company Profile:
Guanlong Non-textile Technology Co., ltd in Quanzhou is specialized in the research,design and manufacturing of non-woven fabric production line and non-woven processing machinery since 2017.Guanlong's predecessor is Zhejiang General Nonwoven Machine Manufacturing Company, which started in 2005. Now Guanlong has developed a series of nonwoven technological solutions like S, SS,SSS, SMS, SMMS, SSMS and SSMMS production lines and a variety of nonwoven processing machine selections.

2.Product details
2-1.Main data
1.1. product type:SSMMS Spunbond Meltblown Composite Nonwoven Fabric; SSS Spunbond Nonwoven Fabric; M Meltblown Composite Nonwoven Fabric
1.2. Product Width:3200mm(Availed width)
1.3. Die head Qty.:Spunbond 3 sets Meltblown 2 sets
1.4. Filament denier:(S)≤1.7-2.0den (M)2~4μ m
1.5. Fabric weight range:10-100g/ m2
1.6. Max. Production speed:600m/min
1.7. Capacity:9000-1000T/Year
1.8. Electric consumption(average):SSMMS<1600 degrees/T; SSS<800-1100 degrees/T
2-2. product description
SSMMS Spunmelt Nonwoven Machine is a composite line for nonwoven production which combines spunbond and meltblown manufacturing technique. It has five beams in production and can be customized for you according to your demands of production.It adopts an intelligent electrical control cabinet and spinning drafting system. The system controlling mode features in advanced AC frequency-modulated speed, fully digital synchronized communications.
2-3.production flow
SSMMS Spunmelt Nonwoven Machine is manufactured for PP spunmelt composite non-woven fabrics. After the raw materials input, go through extrusion melting, filtering, metering, spinning, cooling, stretching, web spreading, thermal bonding and cutting as per requirements and then packed for storage and delivery.
2-4.the specification of ssmms machine.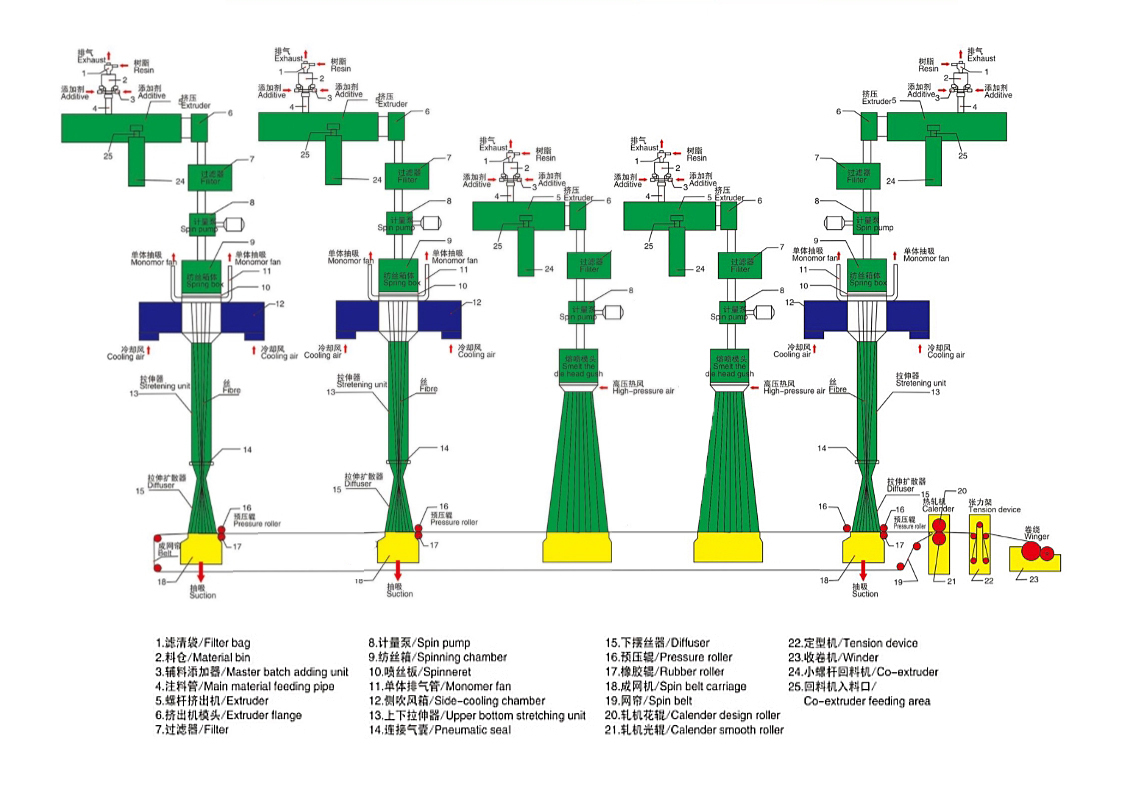 3.Main parts
3-1 Ultrasonic cleaning equipment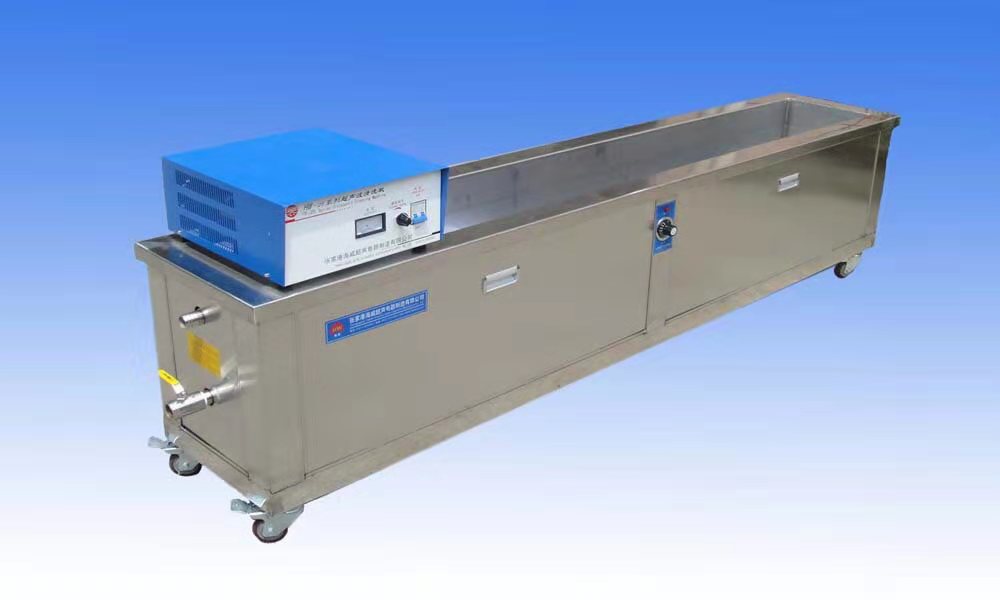 When cleaning the spinneret, the ultrasonic power is strong and can work continuously for a long time. The automatic constant temperature system can adjust the room temperature to 100 ℃;Adopt all imported thickened stainless steel
3-2 Air conditioning box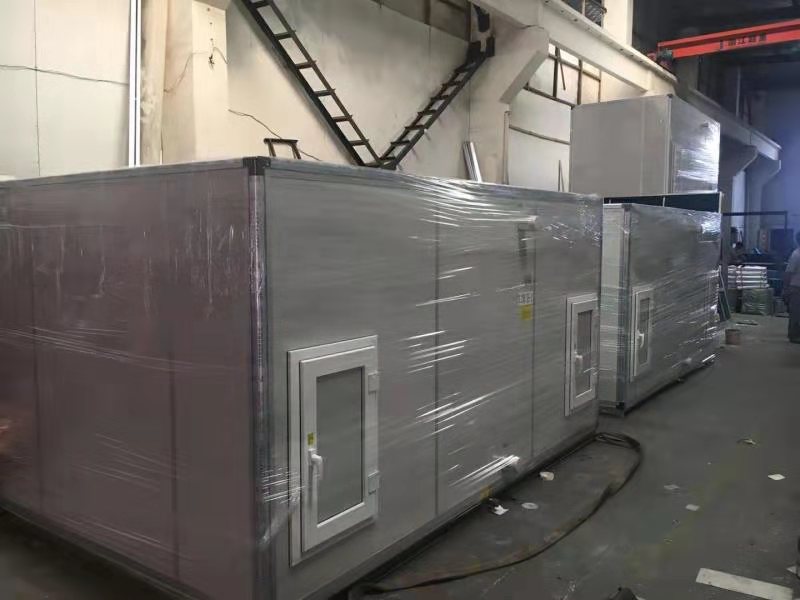 1)200000 kcal air volume 10000-120000m3/h;
2)Intelligent optimization control, full automatic operation throughout the year
3) High precision temperature and humidity control, significant energy saving, variable water volume control, variable air volume control
3-3 Vacuum calciner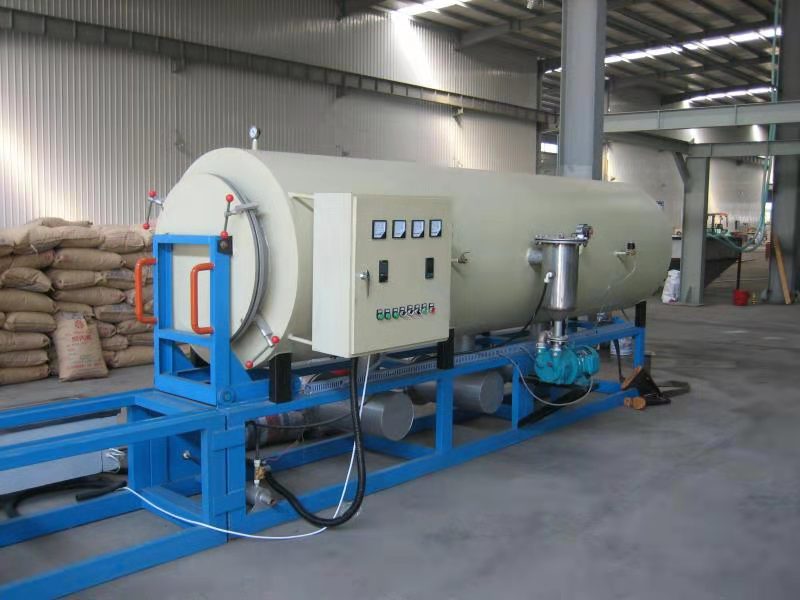 1) The high temperature calcined spinneret is used to melt a large amount of polymer on the parts and then flow into the collection container at the lower part of the furnace
2) Automatic integration, with low vacuum alarm, over temperature alarm, water cut-off alarm and other advanced safety protection devices
3-4 Side air blower aluminum box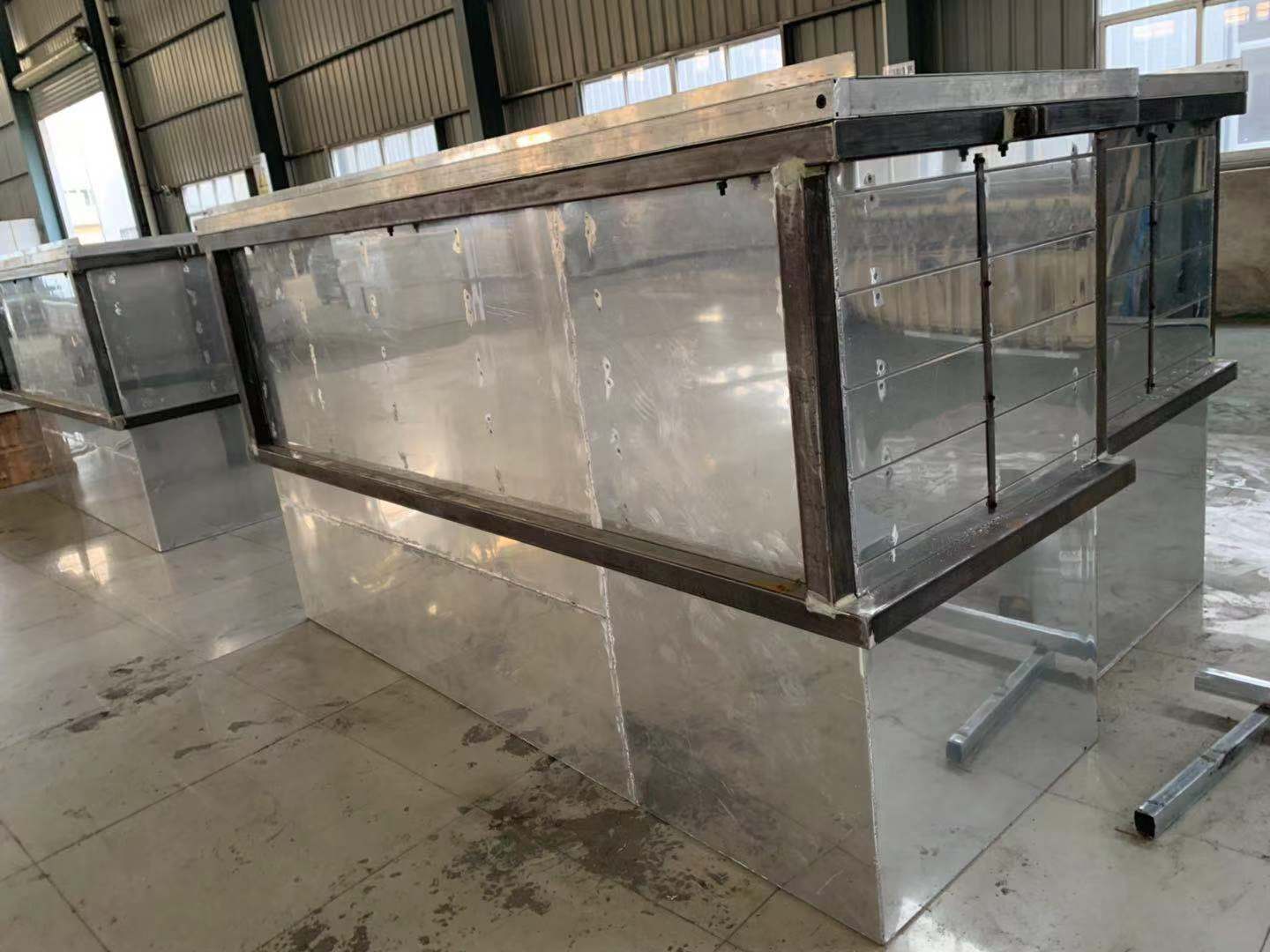 1)The cooling mode of double-sided air supply is adopted. The cooling window can be moved away from the aluminum box when replacing components. It is welded with 5mm aluminum plate and has five layers of 2.0mm thick holes
2)The cooling mode of double-sided air supply is adopted. The cooling window can be moved away from the aluminum box when replacing components. It is welded with 5mm aluminum plate and has five layers of 1.2mm thick holes
4.Industry application
SSMMS Nonwoven fabric is featured by excellent filtration, good breath-ability, and feeling, is widely used in the hygiene & medical industry to make surgical drapes, surgical packs, surgical gowns, disposable diapers, feminine care products, face masks and so on.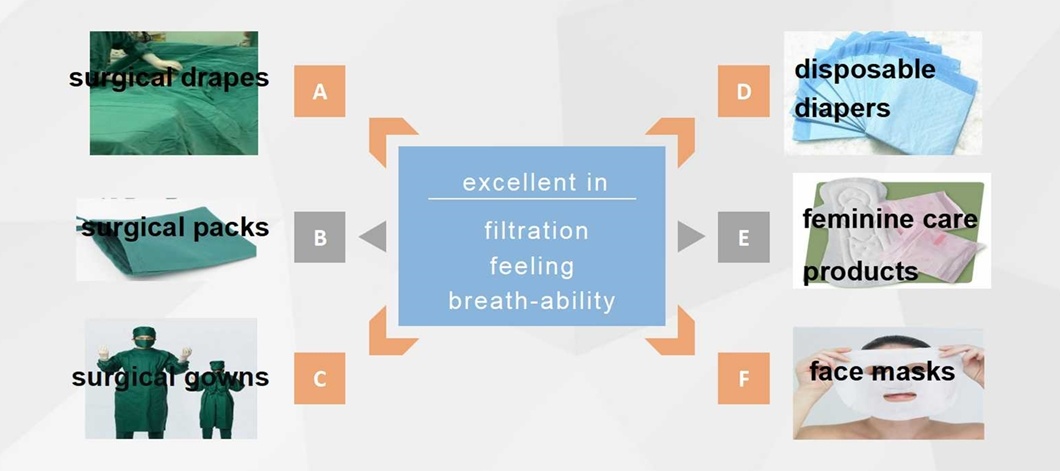 5.Package and deliver
We usually pack small parts with wood box,and the big machine packed with poly bag,other parts directly put into container.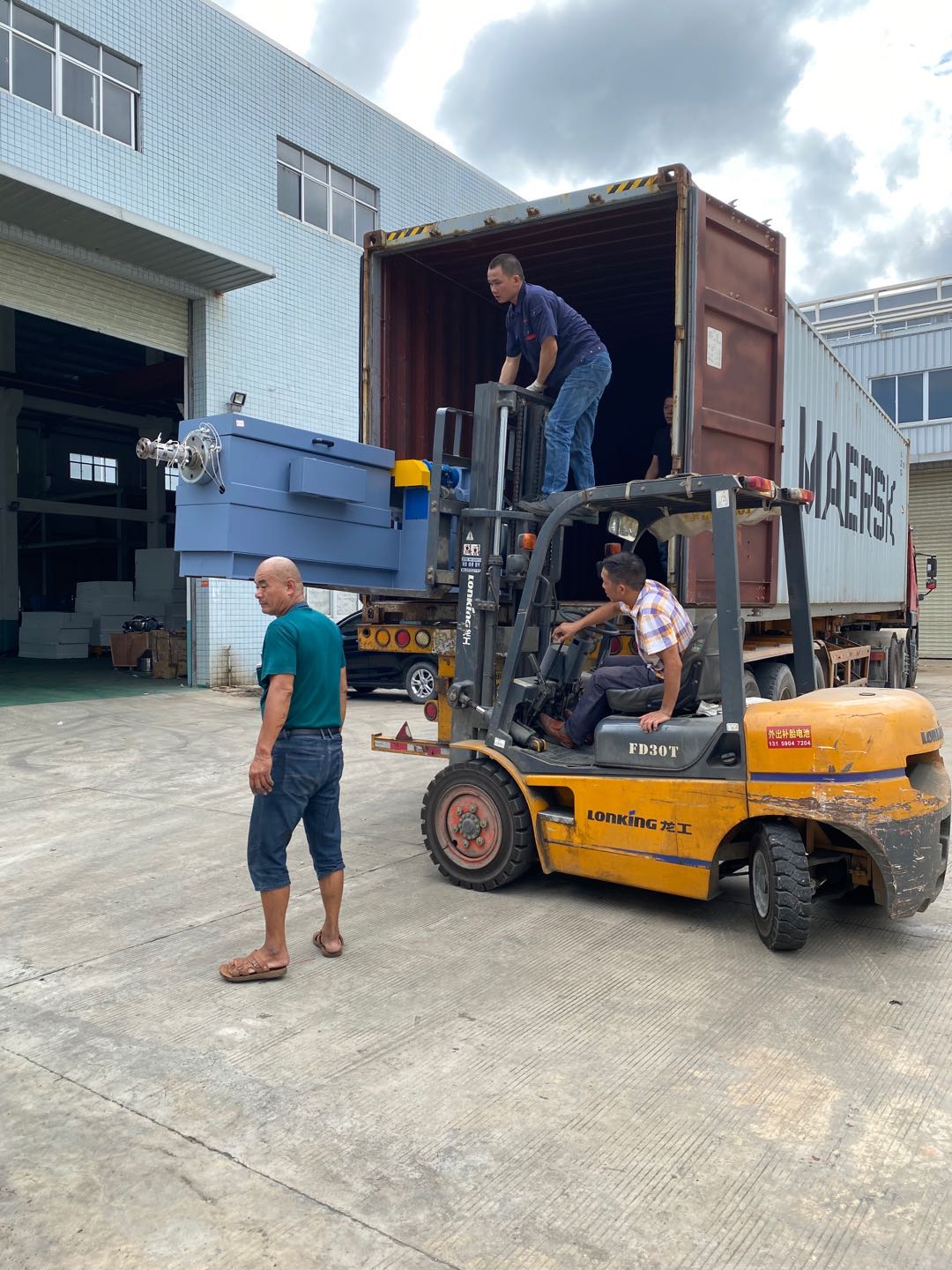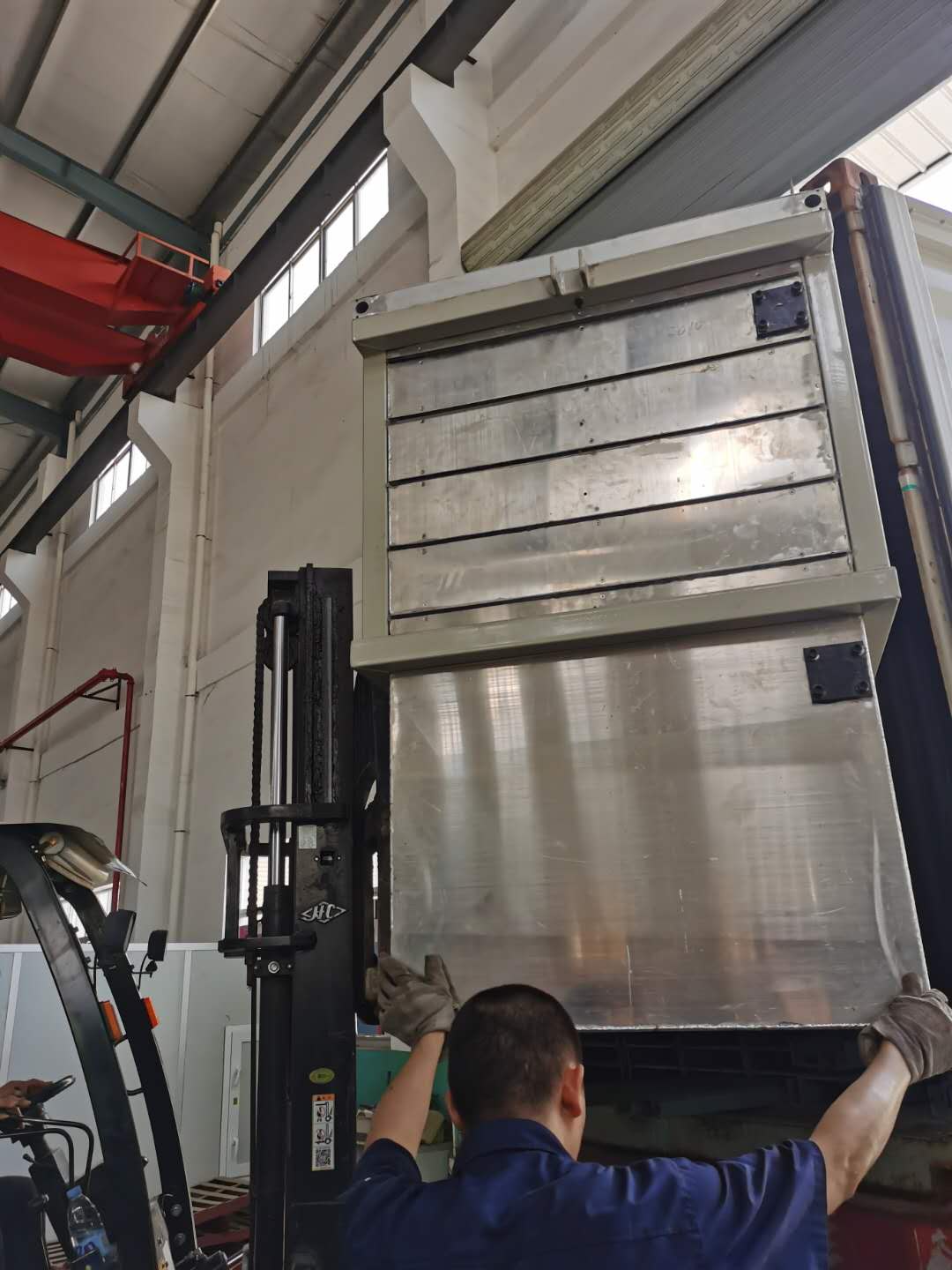 6.FAQ
Q1:What's your warranty policy?
A1:The Seller will guarantee the machine for 12 months since the date of starting installation and
adjustment
Q2:What's your minimum order quantity?
A2:Min order quantity:1 set or by negotiate with each other.
Q3:Do you have technical instruction if I buy your product?
A3:we have detail instruction on it. If your problems still can not be solved, welcome to contact us for help.
Q4:Will you conduct training for our staff here?
A4:Yes, we will provide technology support to factory technology, training for the relative person.
Q5. What should we charge for your engineer?
A5:You should charge for the cost of our engineer's visa, air tickets,hotel, food, and also their salary 200USD one day per person.